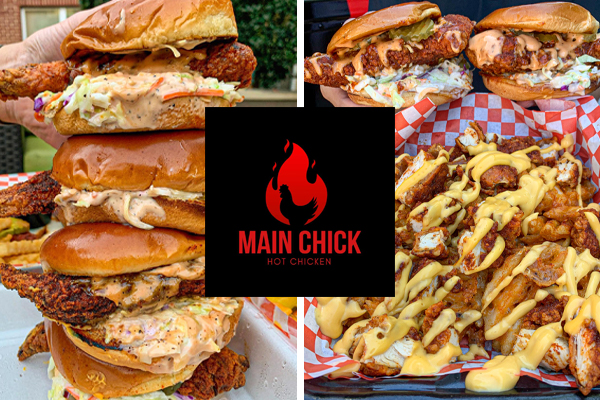 HOUSTON, TX, February 2021 — Main Chick Hot Chicken has signed a lease for their first brick-and-mortar location at University Commons in Sugar Land. Main Chick first opened in June, 2020 in the Montrose area as a food truck. Serving a Nashville inspired, fully Halal menu of fried chicken with a spicy twist, Main Chick has quickly grown in popularity. They have been featured on many lists as one of the best food spots in Houston, and were recently ranked as one of the top 10 chicken sandwiches in the area.
"We are excited and ready to finally be serving the Sugar Land community. They have played a huge role in our upbringing and we look forward to continue serving them with our best quality!" Ali Nasser, Founder & Co-Owner
"Our team has worked extremely hard to make this possible and it feels right to start our first brick and mortar in the Sugar Land area. We are thankful to all of our customers support, and it's truly a blessing to be able to expand our services, especially during this pandemic." Ahmed Hlayel, Co-Owner
In addition to the new Sugar Land location, Main Chick will continue to operate their food truck at 1731 Westheimer Rd. They hope to open the Sugarland location within a month.
Brad Ryan of Capital Retail Properties represented the landlord, Vista Management Company. Main Chick was represented by Ashley Casterlin of Davis Commercial.